Five 13 Liquor Lounge - Furniture Case Study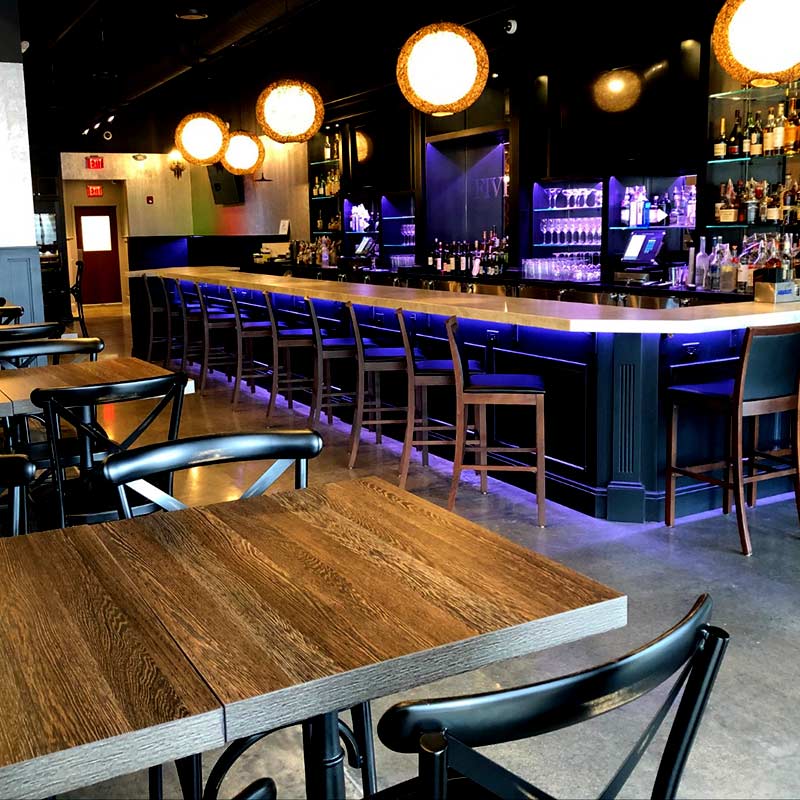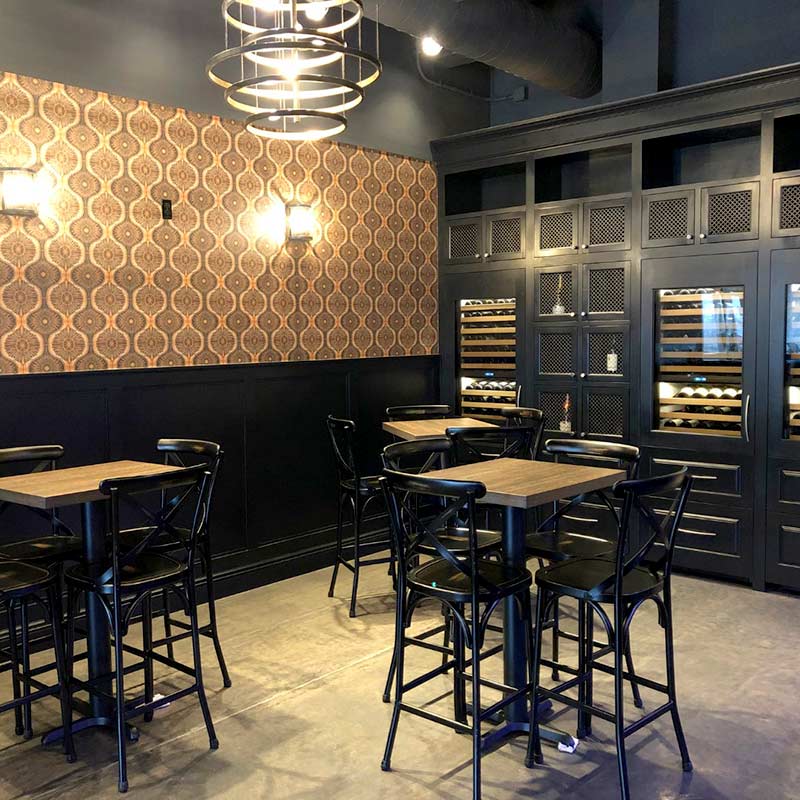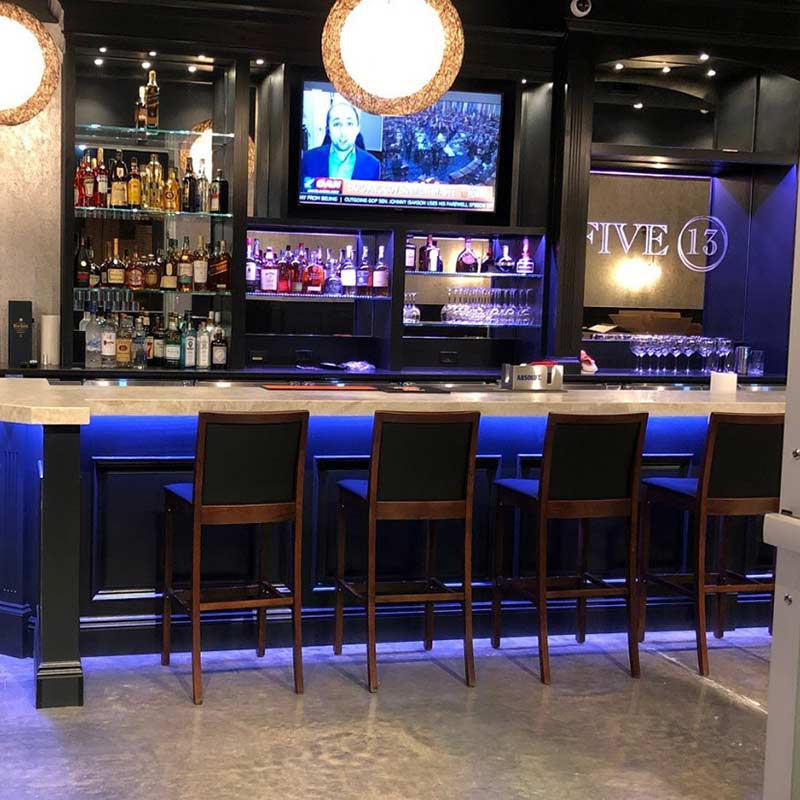 Project details:
Address: 794 Franklin Ave, Franklin Lakes, NJ 07417 (Google Maps)
Venue type: Lounge, Cocktail Bar
Setting: Indoor
Cuisine: American
Restaurant design style: Modern
About Five 13 Liquor Lounge: Five 13 Liquor Lounge is more than a hotspot — it's a design marvel. The ultra-modern, sophisticated interior is crafted for intimacy, making it a go-to for social events, business meetings, or celebrations. Here, vintage-style metal stools with cross-backs mix effortlessly with luxurious walnut bar stools featuring upholstered seats and backs. The seating is rounded out by fully upholstered wood chairs, offering plush comfort that invites lingering conversation. The result is a space where high-end design shapes the atmosphere as much as our curated cocktails, wines, and brews. Experience a blend of style and hospitality that's simply unmatched.
Color palette: Black, Walnut, Gray

Restaurant furniture used in this project:
Interested in establishing a prosperous lounge bar or nightclub? Search no more! Our seasoned team of commercial furniture specialists is ready to guide you through each phase of your journey.