Kona Coffee Roasters - Furniture Case Study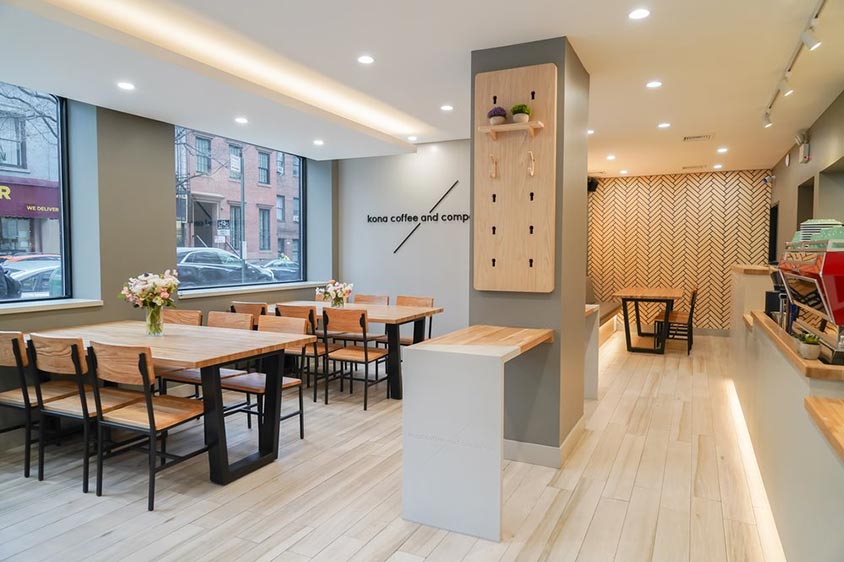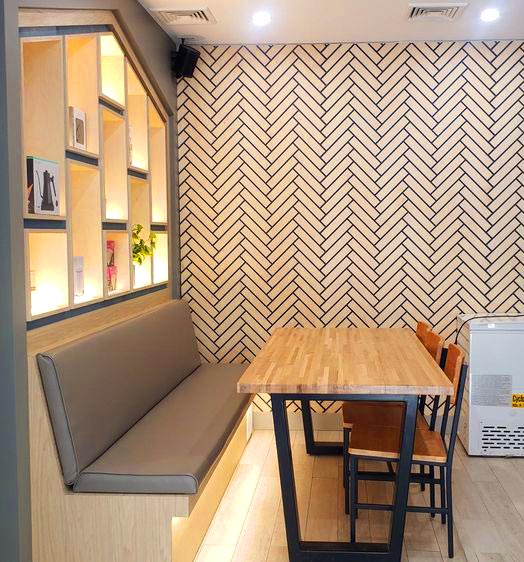 Project details:
Address: 188 7th Ave, New York, NY 10011 (Google Maps)
Venue type: Coffee Shop
Setting: Indoor, Outdoor
Cuisine: Hawaiian
Restaurant design style: Modern
About Kona Coffee Roasters Coffee Shop: Kona Coffee & Company stands out as a sanctuary for coffee aficionados and casual drinkers alike in the heart of New York. It's not just their specialty Hawaiian Kona Coffee that makes this shop exceptional, but also the warmth and coziness that envelops you the moment you step inside. The cafe freshly roasts and brews their premium Kona coffee in-house, ensuring that every cup is a labor of love. But what really sets them apart is the ambiance—inviting and intimate, it's the kind of place where New Yorkers from all walks of life can come to escape the hustle and bustle, connect with others, and savor a moment of tranquility over a superb cup of coffee.
Color palette: Black, Natural Wood, Light Gray

Restaurant furniture used in this project:
Looking to set up a successful coffee shop or coffee bar? You're in the right place! Our expert team of commercial furniture consultants is on hand to assist you at every stage of your venture.