Pier 62 Oceanfront Restaurant & Bar - Furniture Case Study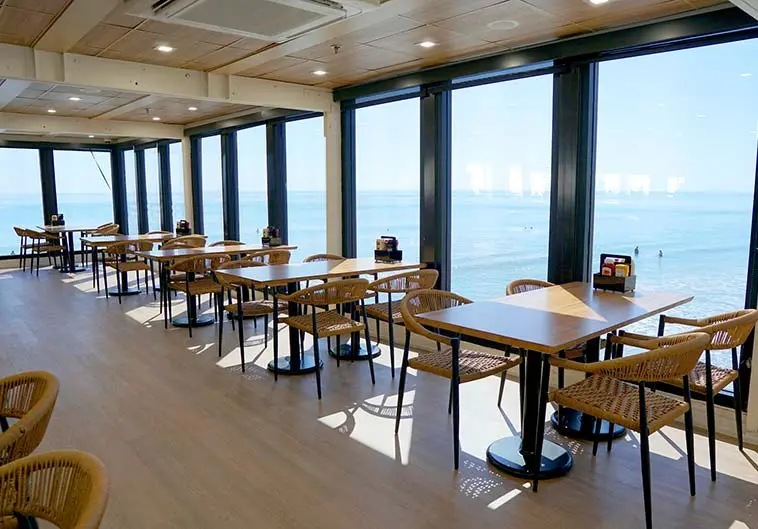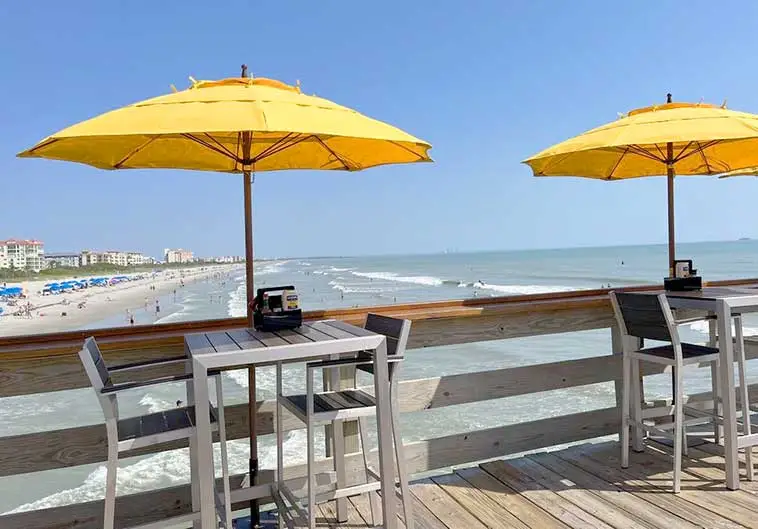 Project details:
Location: 401 Meade Ave, Cocoa Beach, FL 32931 (Google Maps)
Venue type: Oceanfront Restaurant & Bar
Setting: Indoor/Outdoor
Cuisine: American
Restaurant design style: Modern
About Pier 62 Oceanfront Restaurant & Bar: Pier 62, situated at the renowned Cocoa Beach Pier, boasts a delightful array of offerings that are sure to please any discerning palate. This culinary gem is dedicated to serving only the freshest seafood, expertly crafted sushi, and an inviting saki bar, making it the talk of the town. And that's not all – the venue's captivating oceanfront views add an extra layer of enchantment to the entire dining experience, elevating it to a feast for both the taste buds and the eyes!
Color palette: Black, Tan, Pewter Grey

Restaurant furniture used in this project:
We are your trusted partners in building a successful oceanside restaurant or bar. Our team of furniture experts is here to support you every step of the way. You can rely on us for expert guidance and top-quality furniture solutions that match your oceanside restaurant's unique needs. Let's work together to create the perfect atmosphere for your establishment!