The Carlyle Hotel (Bar) - Furniture Case Study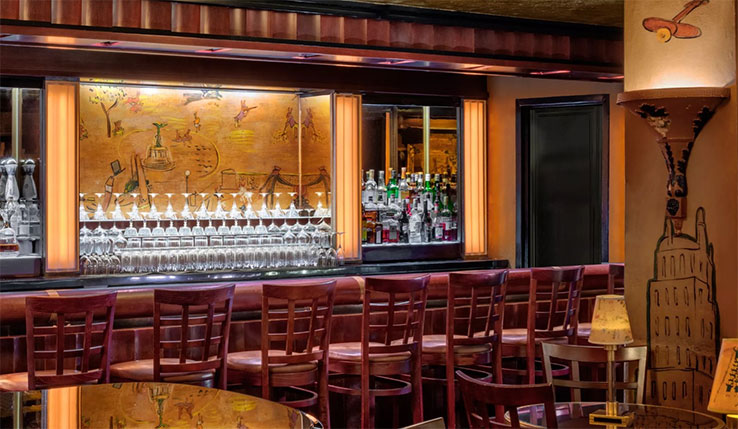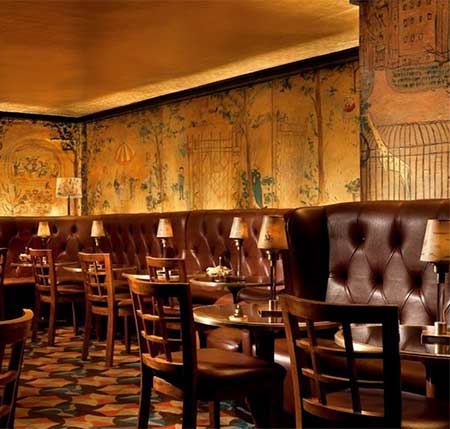 Project details:
Location: 35 E 76th St, New York, NY 10021 (Google Maps)
Venue type: Bar in the hotel
Setting: Indoor
Cuisine: American
Bar design style: Modern
About The Carlyle Hotel/Bemelmans Bar: Situated within the esteemed confines of The Carlyle Hotel, Bemelmans Bar is not only a treasured establishment in its own right but also a jewel within the crown of this iconic luxury hotel. The Carlyle, known for its timeless elegance and legendary status, serves as the distinguished backdrop for Bemelmans Bar, elevating the entire experience to unparalleled heights. Nestled within the illustrious Upper East Side, The Carlyle Hotel has long been synonymous with sophistication, attracting discerning clientele from around the world. As guests make their way through the hotel's grand corridors, they are beckoned by the allure of Bemelmans Bar, an oasis of charm and artistic brilliance.
Color palette: New Soho Tea Rose, Dark Mahogany

Restaurant furniture used in this project:
We are your trusted partners in building a thriving nightclub, restaurant, bar, or lounge. Our dedicated team of furniture experts is here to offer unwavering support at every stage of your journey. Count on us to be by your side, providing expert guidance and delivering top-notch furniture solutions tailored to your unique restaurant needs.