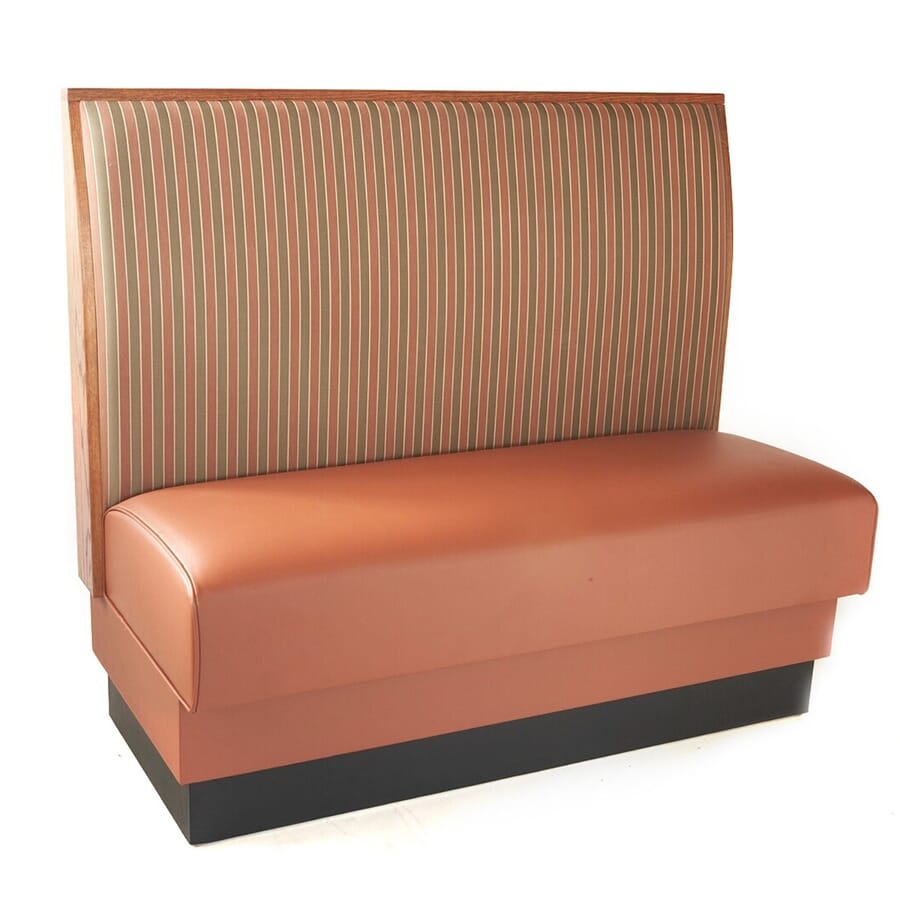 Product Features
Dimensions: Depth: Single - 23", Double - 43"
Seat Dimensions: Depth: 18"
Weight: 90 lbs.
Shape: Single, Double, 1/2 Round, 3/4 Round, L-Shaped, Banquet
Overall Height: 36", 42", 48"
Seat Height: 18"
Custom sizes and designs available
Basic Style Wood and Upholstered Restaurant Booth
Frequently Bought Together
Product Description
Starting price is for a Single, 36" high, 30" long booth upholstered in Grade 5 Vinyl.
Submit a Quote or Call for Pricing!
This Wood panel booth is available with or without headroll. Upholstered with coordinating vinyls of your choice comfortably cushioned. Custom designs and sizes available. Variety of wood choices available for wood panel.
Product Installations