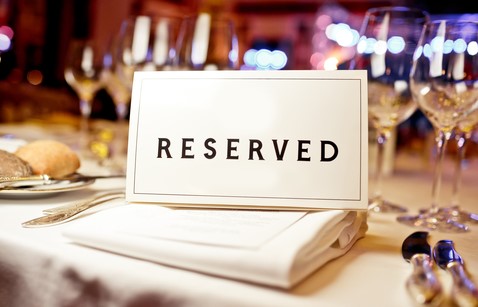 Restaurant Problems And Solutions
And much like today's society, restaurant owners have greatly changed their approach to running their business, largely because of technology. This newfound evolution has transformed how we're living our everyday lives, navigating our travels on the ground or through the air and communicating with one another, so it shouldn't come as a great surprise that technology is changing how our evenings are spent inside a restaurant.
Here are ways how technology is changing restaurants:
What Has Changed?
It was only a matter of time before technology found its way into the restaurant industry. In this new age, restaurants function very differently from their counterparts of past eras as they become more interactive with their consumer base. The biggest solution to a major problem in the restaurant industry came with the advent of smartphones and computer tablets, which has enhanced the ability to make table reservations, online menu orders and mobile payments. Recent consumer studies have shown that 63 percent of all restaurant patrons have reserved a table or located a new restaurant off their smartphone, and this number will continue to rise as technology grows. Finally, business websites have become a powerful tool for restaurants to showcase their own nutritional values found within an entree off the menu.
Ordering a Menu Item
One of the biggest restaurant issues facing most owners is securing a table order from a large group with little delay. We have all suffered through trying to gain the attention of a server during a busy evening at our favorite restaurant. The situation becomes even more frustrating when you have to interrupt another tables' dining experience trying to gain the server's attention. To prevent this from happening, technology has allowed immediate interactive access to the restaurant's staff without ever leaving your table. Some major restaurant chains have installed computer tablets at each table to assist with becoming more automated with the ordering process. Slowly, this technology is creeping into fine-dining establishments, which has help to alleviate some of the congestion found in the dining area on busy nights.
Mobile Point of Sales
One of the more innovative moves by restaurant owners has been implementing the mobile point of sales system, which has made life much easier for staff and customers. This subtle shift from the counter/cash register format to allowing customers to pay their bill via a smartphone or computer tablet has allowed some flexibility on where the location of the final sale can take place. The customer gains faster, more accurate service from the staff, while the restaurant has immediate access to sales data.
Dining at a popular restaurant doesn't come cheap, especially for a large group, so splitting the bill has become a growing challenge in the restaurant industry. A task of this nature become more difficult for the server if the restaurant is busy. The mobile point of sales technology has brought a solution to a growing problem in the restaurant industry by allowing the party to use the tablet mounted at the table. Each party can pay their portion of the bill without delay. Don't be surprised if this technology becomes commonplace within the industry before too long.
Improving The Efficiency of The Restaurant
One of the biggest problems in the restaurant industry is the area of efficiency, which that has been aided greatly by the use of technology. This could mean cutting down the amount of steps taken by staff members from the dining room to the kitchen, which improves the customer's overall experience inside the restaurant. Technology has allowed a restaurant's wait staff to focus more on interacting with the customers than being expected to take and deliver a table's food order to the kitchen. This has transformed the business into becoming more personable and providing a memorable experience to all. The hope is to alleviate some of the wait time by becoming more efficient with the service, which hopefully gains a return visit by the patron.
Restaurants Are Becoming a Data-Driven Industry
The restaurant industry has become more data-driven than ever before. Technology has allowed owners to track sales, create budgets and upcoming work schedules. All of the data provided is useful to reduce overhead cost and gain more profitability for the restaurant during the slow months.
It's one of the more difficult tasks for all restaurant owners, constructing a weekly work schedule for their staff. Technology has helped to make this task much easier as an owner can generate and distribute a schedule to their employees in no time. Mobile apps have made it much easier for staff members to request time off or swapping shifts with a co-worker as the software is designed to never have a shift under or over-staffed.
Digital feedback from customers is a very necessary tool to help restaurants improve their service. Without technology, there isn't a reliable process to get immediate feedback from customers on their recent dining experience. Digital feedback ensures a patron will offer their opinion of the restaurant at their own convenience. An independent website will offer a quick survey for customers to provide their feelings on the service and the food provided. The feedback is a great resource for restaurant owners to identify which areas of the business needs immediate improvement.
Summary
Restaurant owners won't acknowledge this statement, but technology is one of the main reasons why individuals regularly visit their business and others are learning this equation is very profitable. Stubborn restaurant owners, who refuse to change with the times, will soon have to embrace technology or run the risk of becoming a relic within the industry. Customers expect convenience, speed, and accuracy or they will go somewhere else for their meals.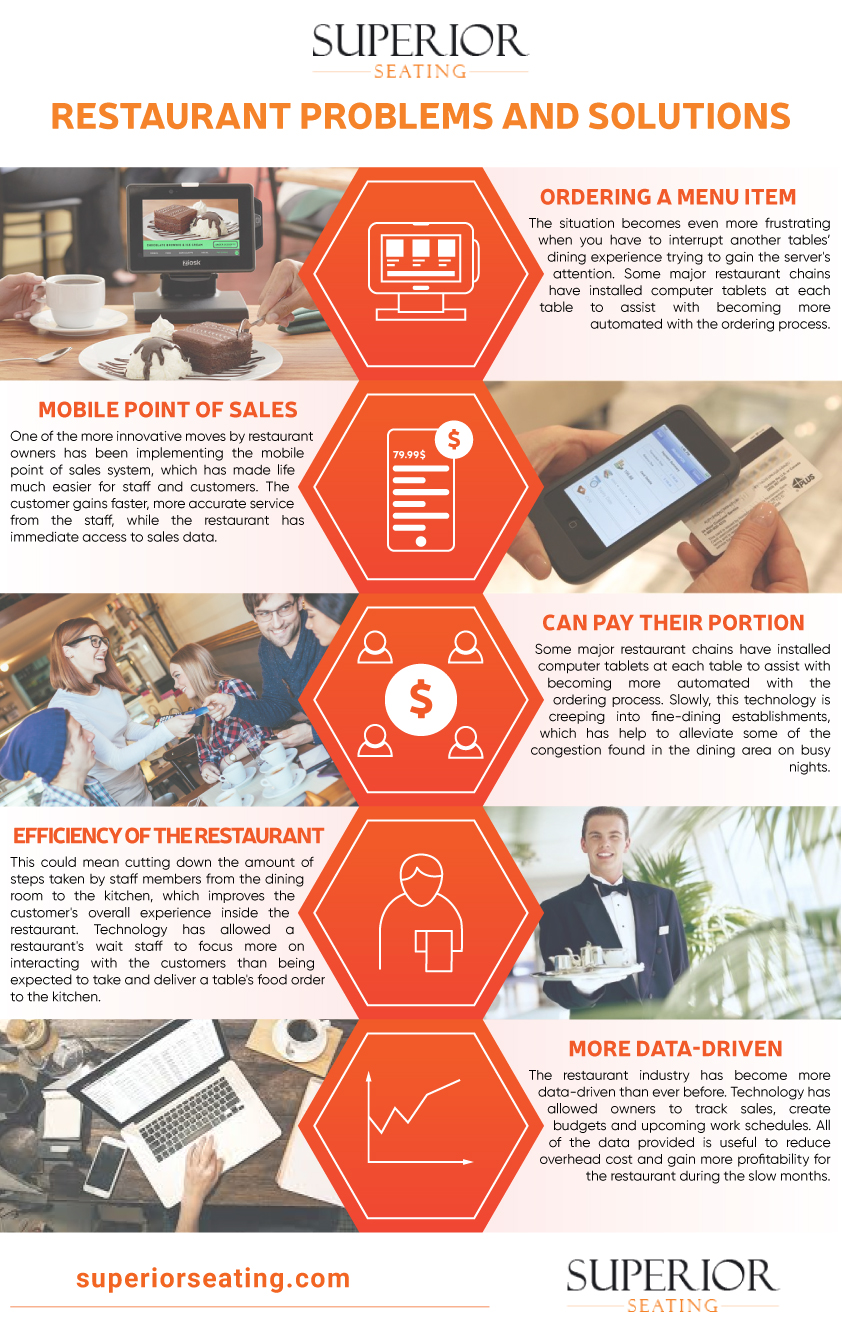 2019-08-22 18:19:00
970 viewed